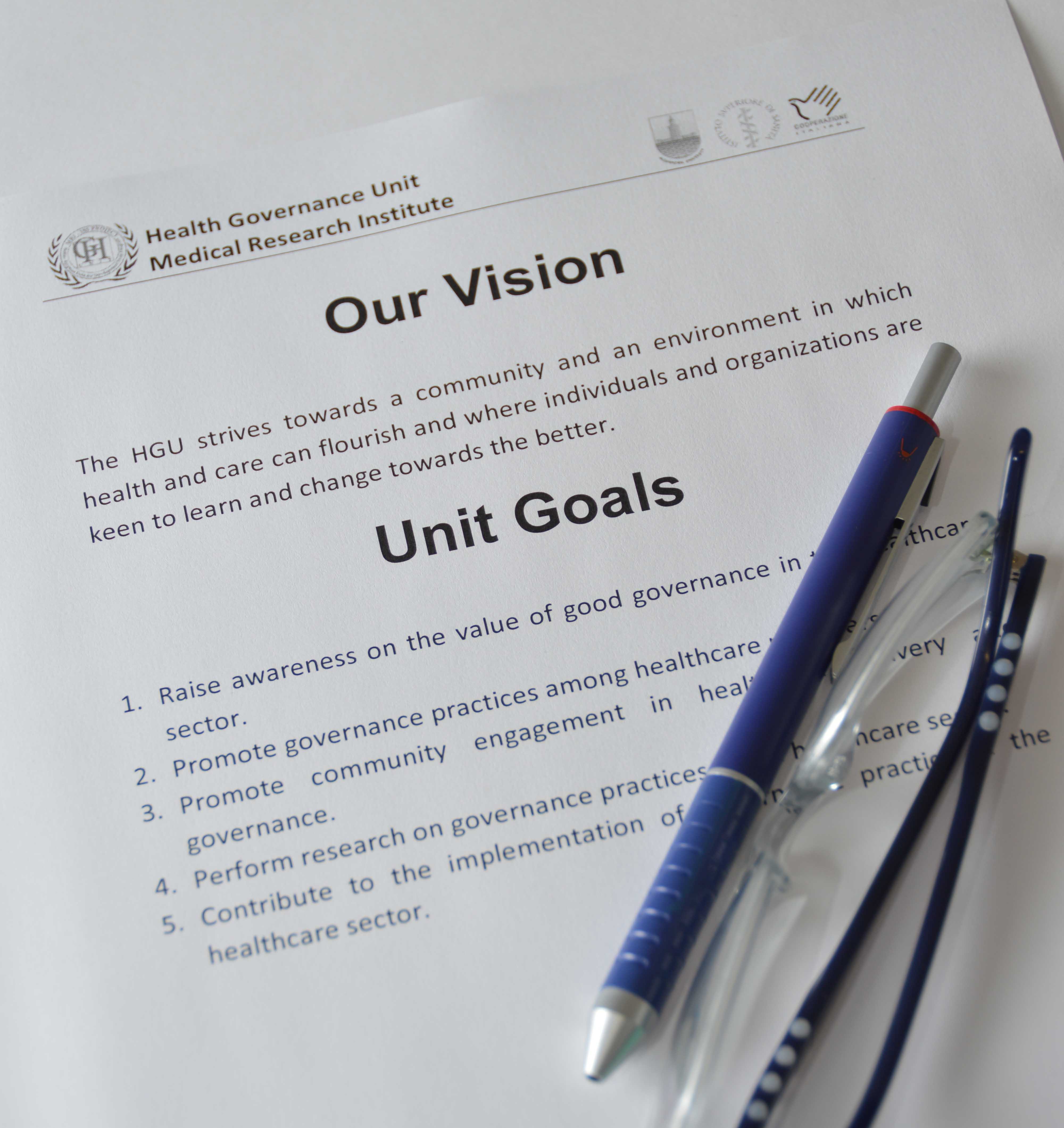 Mission
The Health Governance Unit (HGU) is an integral part of the Medical Research Institute (MRI), Alexandria University. The HGU is formed of permanent members from the MRI both of academic and non-academic background and of various specialties. However, HGU activity is multidisciplinary and multi-institutional and usually involves staff members from other organizations and disciplines.
The HGU aims at creating an awareness of the importance of governance as a framework for effectiveness and efficiency. The HGU also aims at presenting models for implementing good governance in healthcare based on best evidence, local values and expertise. Being located within an academic research institute; education and research become a natural dimension of its governance activity.
The HGU in pursuing its goals is committed to propagate and consolidate principles of good governance such as participation, equity, transparency and accountability.
The HGU feels that it is in a unique position that can help in introducing governance in both the healthcare and education sectors as it is positioned within an academic institution that has both educational and health service obligations.
The HGU being located within a research institute creates a responsibility on the unit and its members in enhancing and applying research principles in order to further understand the opportunities and challenges facing governance in both healthcare and education at local and regional levels.
Vision
The HGU strives towards a community and an environment in which health and care can flourish and where individuals and organizations are keen to learn and change towards the better.
Goals
Raise awareness on the value of good governance in the healthcare sector.
Promote governance practices among healthcare members.
Promote community engagement in healthcare delivery and governance.
Perform research on governance practices in the healthcare sector.
Contribute to the implementation of governance practice in the healthcare sector.